PN-EN ISO 9001:2015 CERTIFICATE
We meet the requirements of PN-EN ISO 9001:2015 in terms of orders handling and selling foil for food packaging and pharmaceuticals!
We have completed the ISO certification process and obtained the certificate. Therefore, our partners can be sure that as a foil supplier for packaging pharmaceuticals and food, we meet the highest criteria in cooperation.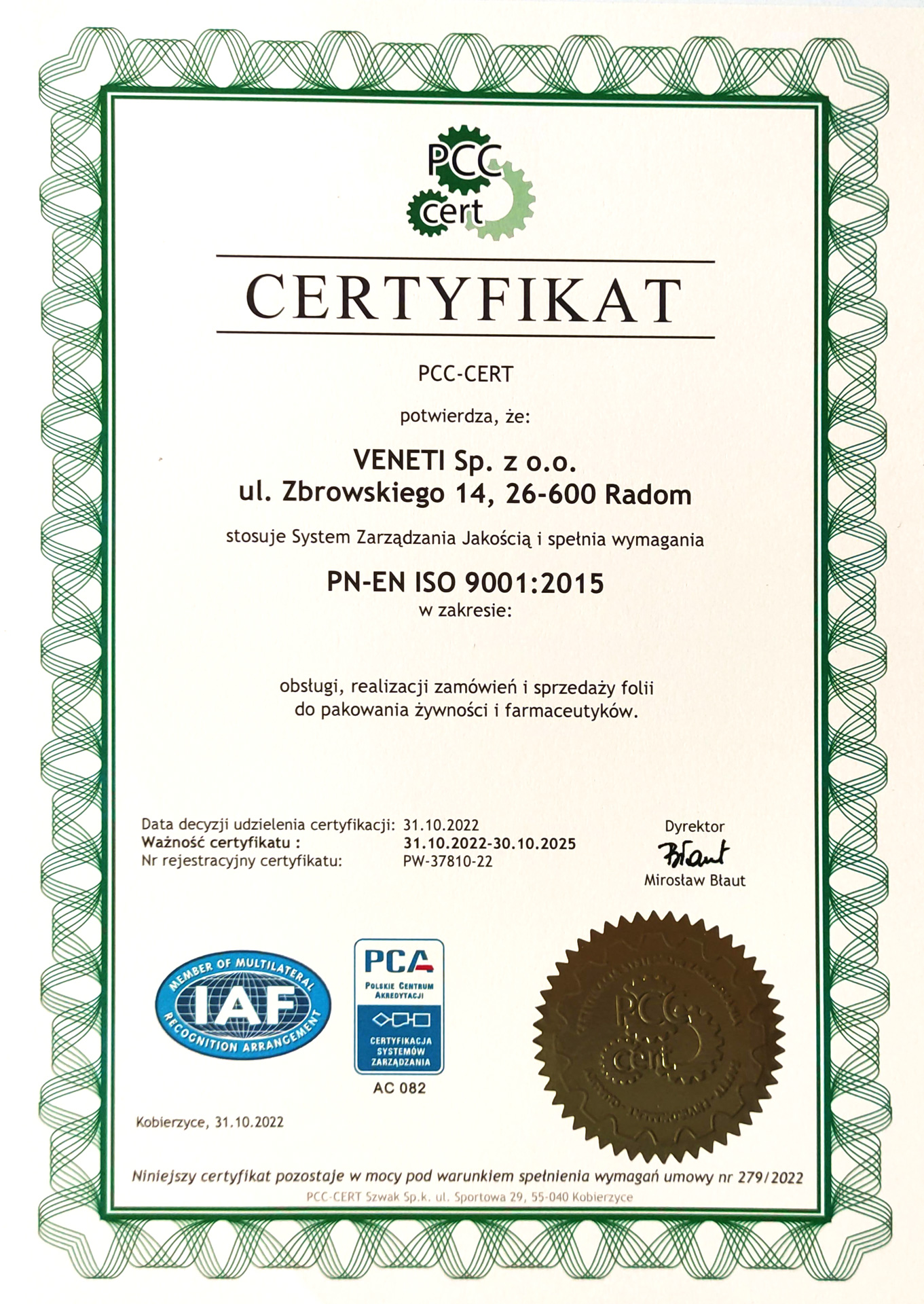 ISO 9001-2015 Certified packaging supplier of food and pharmaceuticals packaging foil.